Living Makeshifts
SHIFTING the way we MAKE space
10 days - September 2023
30 participants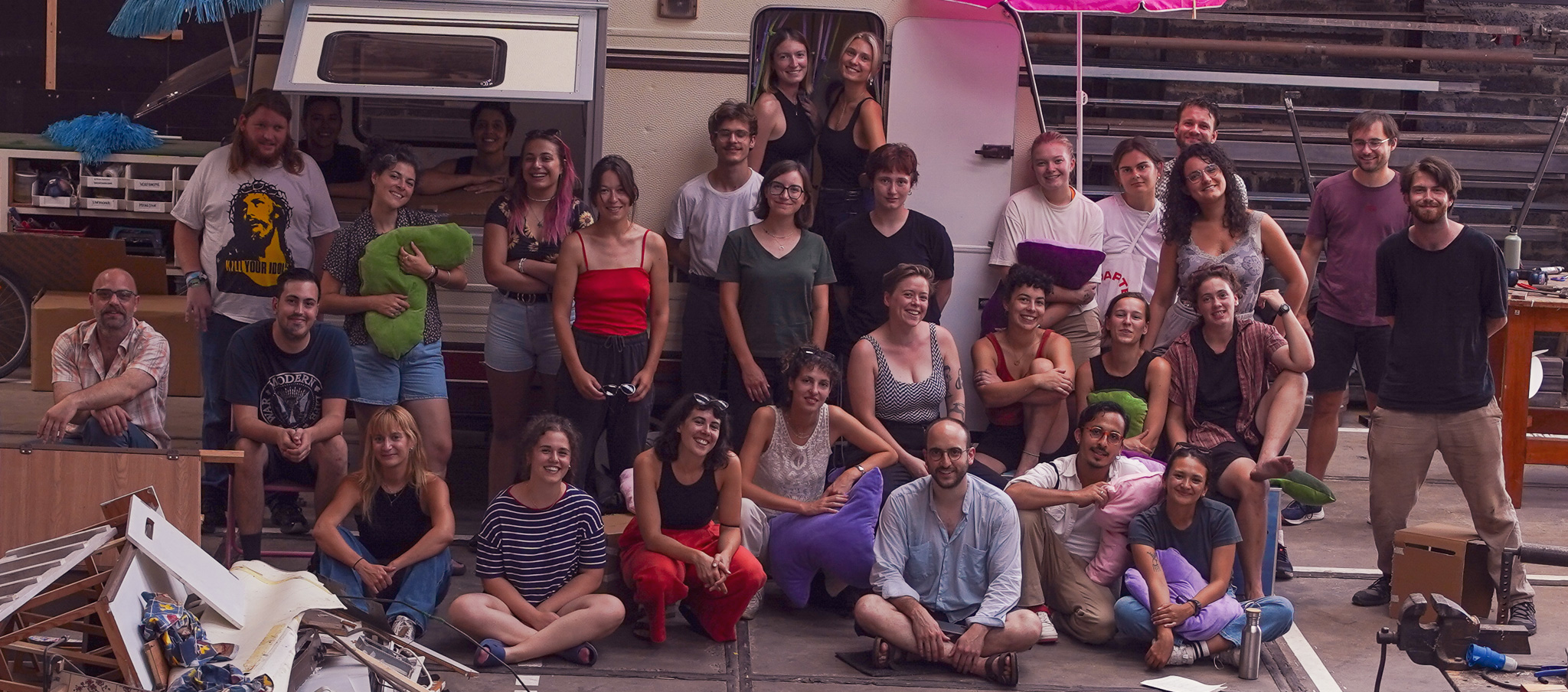 Every year we create an informal learning experience for a diverse group of youth exploring different aspects of territorial innovation. The third edition to be held in September 2023 will explore emerging building processes.
Since the industrial revolution, our cities have been expanding exponentially. In 2018 alone, 4.2 % of European land cover was lost to construction: that's an average of one basketball court per resident.
In light of the imminent dangers that this poses to the planet, the European Commission has declared a "zero net artificialization" policy for 2050. This means that new development projects will be limited to available built-up areas. This will be a radical shift from the expansionist urbanisation of the last century. Failing to meet this objective will accelerate the current climate crisis and also make us less resilient to the change it will bring about.
We need to shift the way we make space by using what is readily available.

This is not an easy task. The production of space involves many actors from different sectors with varying expertise, imperatives and visions of the future. During 10 days, we will try to deconstruct hardwired common-practices to investigate more sustainable, emergent life cycles for our buildings, from design to build, maintenance and deconstruction.
Participants will receive lectures and site visits by inspiring designers and leaders from across Europe. They will explore ideas and get hands-on experience in making scale 1 interventions with local partners. Together, we will discover new approaches to the production and construction of space. We will occupy different building sites across the territory and test methods in constructing, maintaining and deconstructing the spaces that surround us.