We believe that there is an urgent need to combine creative, entrepreneurial and design thinking approaches to tackle the complex social and geographic crises our territories are witnessing. That's why we provide free and accessible para-academic opportunity to all young people, creating a space for discussion and confrontation on socioenvironmental topics.
Education


At the LSS, young people from different backgrounds experiment and learn together. The focus on social & environmental themes is essential: we want to actively engage young practitioners to work with this kind of challenge as designers, as entrepreneurs, as social activists, … and to give them the opportunity to see things from different perspectives and practices. Our unique educational approach combines specific use cases with a mix of hands-on competences and lectures tied within a programme that closely follows the structure of a design sprint. It stimulates interaction and cooperation, allowing for very unique insights to emerge.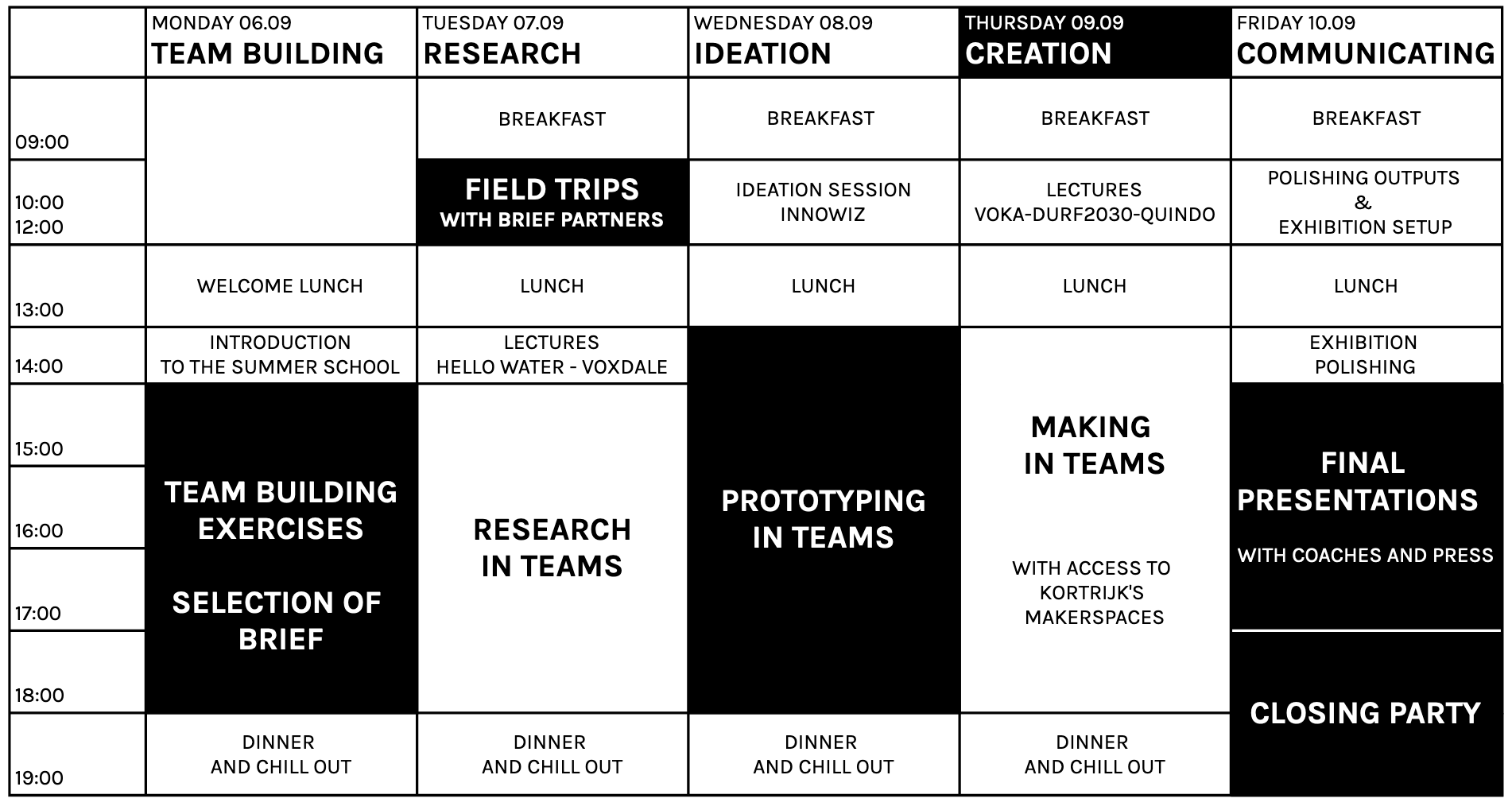 Mentorship, Partnerships & Collaboration
The LSS offers its participants a highly collaborative experience. Students work in
teams
and in close collaboration with
partners
: local experts who co-create with students responses to complex and systematic challenges they are being confronted with. Partners are selected every year to help us create territorial briefs thanks to their first-hand experiences and knowledge.
Students also get
daily lectures
from local and international experts on various topics, as well as
hands-on workshops
to facilitate their creative process.
During the LSS students are are accompanied and mentored by our
resident team
which comprises of experts in art, design, social impact and enterpreneurship as well as
participants from the previous LSS edition.
LSS, through collaboration, focuses on two main takeaways:
Providing participants with soft and hard skills outside academic institutions,
Providing our partners with outside-the-box visions of the future.
Our Team


The idea of the Living Summer School arose from a collaboration between various parties in the Kortrijk ecosystem. The organising team of the 2022 edition is comprised of:


Learn more about the LSS by listening to Co-founder Elena Falomo present the project during our acceptance speach to the LINA European Architecture Network (Dec 2022):