Our first edition of the Living Summer School, lasted five days (5-10 September 2021) and invited eleven Belgian and international young creatives with different backgrounds and expertise to reimagine the future of urban waterscapes in Kortrijk.
How can we restore the connection between citizens and the waterscapes they live in, in playful and meaningful ways?

with:
︎︎︎ Bolwerk
︎︎︎ POOL IS COOL
︎︎︎ #LZSB
A modular floating structure that parades along the canals surveying swimmable spots whilst teaching about water safety to curious citizens in a playful way.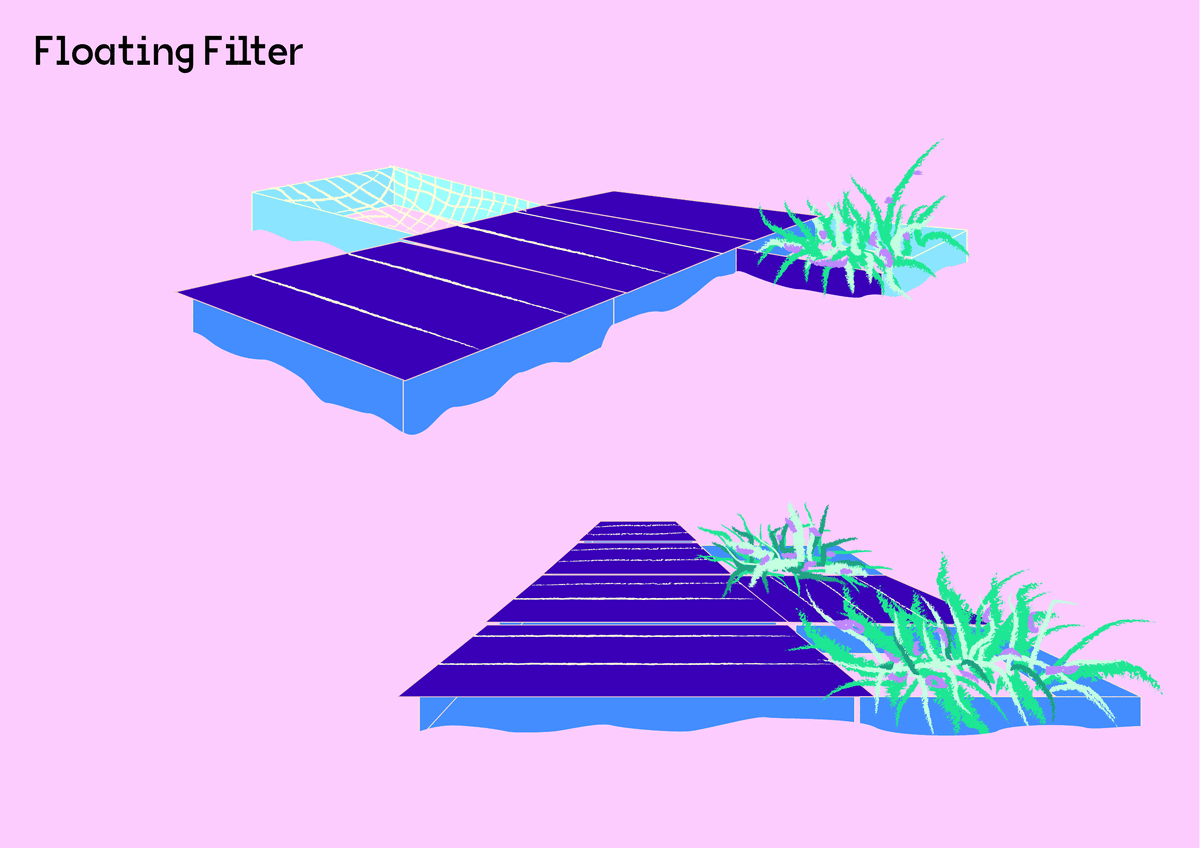 How might we mitigate the consequences of climate change for local farmers in a sustainable and community focussed way?
with:
︎︎︎ Heerlijkheid Van Heule & Het OranjeHuis

︎︎︎Stadsboerderij Kortrijk
A modular system for cleaning and filtering water around the farm, paired with a suspended playground which doubles down as a net to catch leaves (main source of water contamination).
How might we infiltrate and reuse water in a more sustainable way within an urban context?
with:
︎︎︎ De Watergroep

A model for using a nature-based filtration systems to collect and reuse rainwater, accompanied by a sculptural fountain to engage and activate citizens.
SOFIE
DECKERS
PJOTR
VANDIERENDONCK
MATTHIJS
DE COOMAN
OLIVIER
JANSSENS
MANON LAMBEENS
GAURI
PRAKASH
TRISTAN
ISAAC
LUKAS VAN-
DEWEEGE
NGUYEN
QUY PHU
STEF
CROLS
QAMELLIAH NASSIR